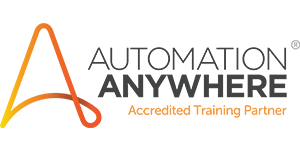 What to expect from Automation Anywhere Training and Certifications
Automation Anywhere empowers people whose ideas, thought and focus make the companies they work for great. Automation Anywhere deliver the world's most sophisticated Digital Workforce Platform making work more human by automating business processes and liberating people. The demand for RPA and intelligent automation has never been greater, with many jobs available to qualified RPA professionals. Automation Anywhere is the leader in RPA and the world's most widely-deployed intelligent automation platform. Enterprises are looking for trained RPA professionals to boost digital workforce ROI. Automation Anywhere offers globally recognized certifications that demonstrate your RPA knowledge and skills proficiency. Automation Anywhere's industry-leading RPA credentials and certifications are ideal for developers, IT professionals, business analysts, project managers, and others involved with creating or maintaining your organization's RPA platform.
Automation Anywhere Courses
Please contact the Mecer Inter-Ed team using our Quick Contact form for further details on Automation Anywhere Training and Certifications.