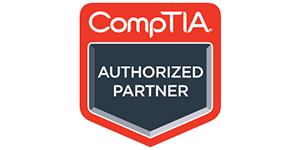 What to expect from CompTIA Training and Certifications
Mecer Inter-Ed in partnership with CompTIA is an Authorised Platinum Training Partner which indicates our capability and commitment to deliver training across their portfolio of courses and certifications. CompTIA's courses and certification are internationally recognized technology- and vendor-neutral IT offerings which can assist to help kick-start your career in IT or alternatively insight in specific areas of specialisation such as Support, Infrastructure, Cloud, & Cyber-Security.
CompTIA Courses
Please contact the Mecer Inter-Ed team using our Quick Contact form for further details on CompTIA Training and Certifications.