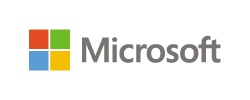 What to expect from Microsoft Technical Training and Certifications
Microsoft's role-based training and certification helps individuals and organizations close both the skills gap and the roles gap. Role-based training and certifications match roles with specific courses of study. Microsoft works through extensive job task analysis to understand what the market is asking for, consulting external experts and analysts along the way. This provides a holistic view of how identified roles meet industry and market needs, with skills and capabilities needed for the job, including specializations, hands-on experience, and practice requirements.
Microsoft Technical Courses
Please contact the Mecer Inter-Ed team using our Quick Contact form for further details on Microsoft Technical Training and Certifications.